2009-11-06 Big Day for Ciotti and Lucky as they Lead Team Blue to Victory
---
---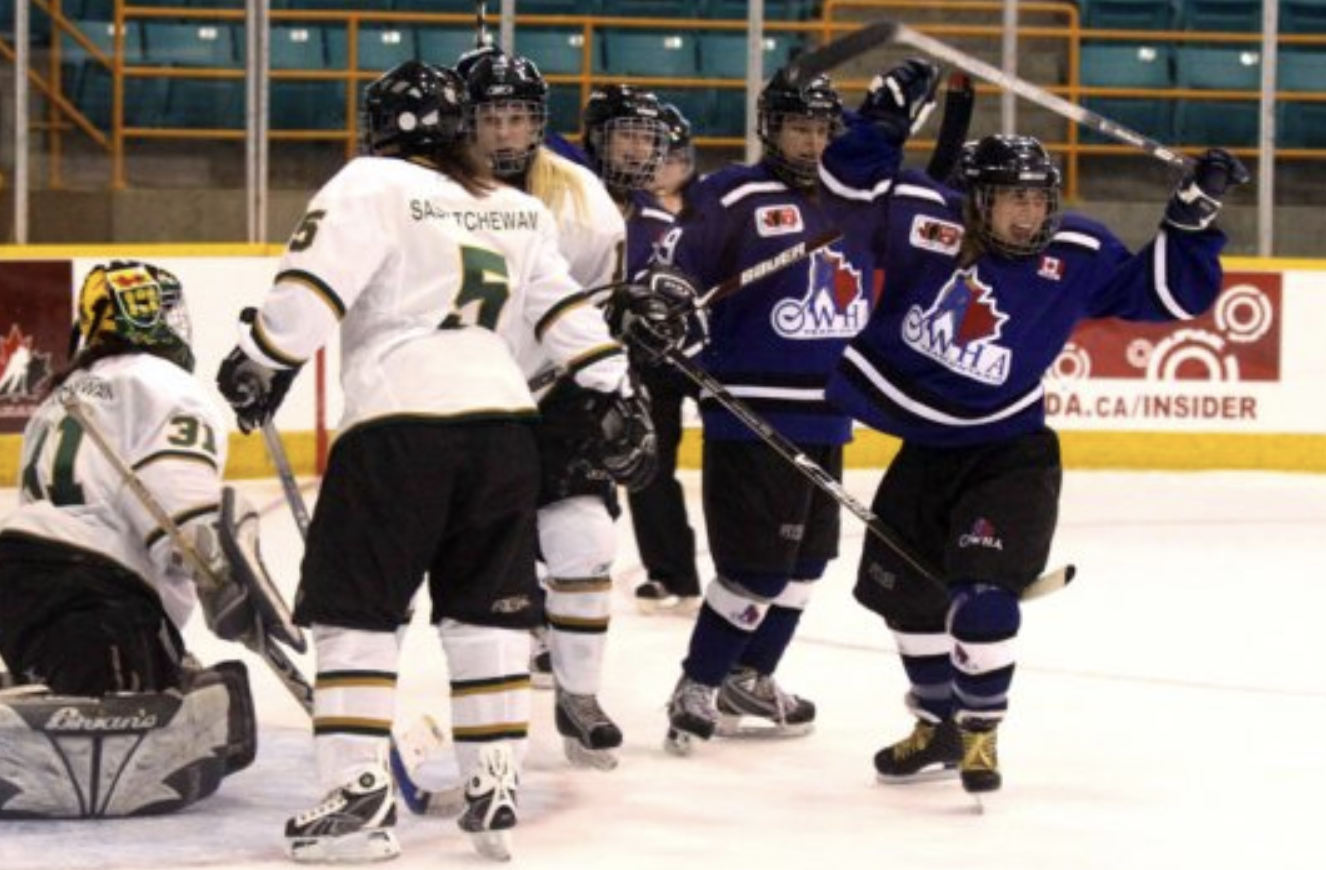 SURREY, B.C. - Jenna Ciotti (Manotick, Ont.) put a couple of pucks past the Saskatchewan goal line Thursday, helping Ontario Blue top the competition 3-1 and secure its first win of the tournament.
Her first goal was also the first of the morning and came midway through the first period, on passes from Laura Stacey (Kleinburg, Ont.) and Abbey McRae (London, Ont.).
The squad from Saskatchewan managed to even up the score in the second period, with Bailey Habscheid (Wymark, Sask.) pocketing the goal, and held the score at 1-1 well into the third period.
But Ontario Blue wasn't about to let that last, with Amanda Lucky (Kanata, Ont.) living up to her surname and scoring the game winner about eight minutes into the third, with assists going to Sarah Edney (Mississauga, Ont.) and Rylee Smith (Hagersville, Ont.)
Saskatchewan continued to put up a good fight at both ends of the ice, but Ontario Blue covered their victory in a security blanket with Ciotti's second goal of the night in the last two minutes of the game.
Ontario Blue's Danielle Butters (London, Ont.) stopped 36 shots, while Saskatchewan's netminder Krista Funke (Regina, Sask.) blocked 27 pucks.
Ontario Blue plays the early game again Friday (10 a.m. PT), when they'll face-off against Team Atlantic, while Saskatchewan will likely have an even tougher time trying for a win when they take on defending champions Ontario Red in the evening game (5 p.m. PT), on the last day of preliminary action.